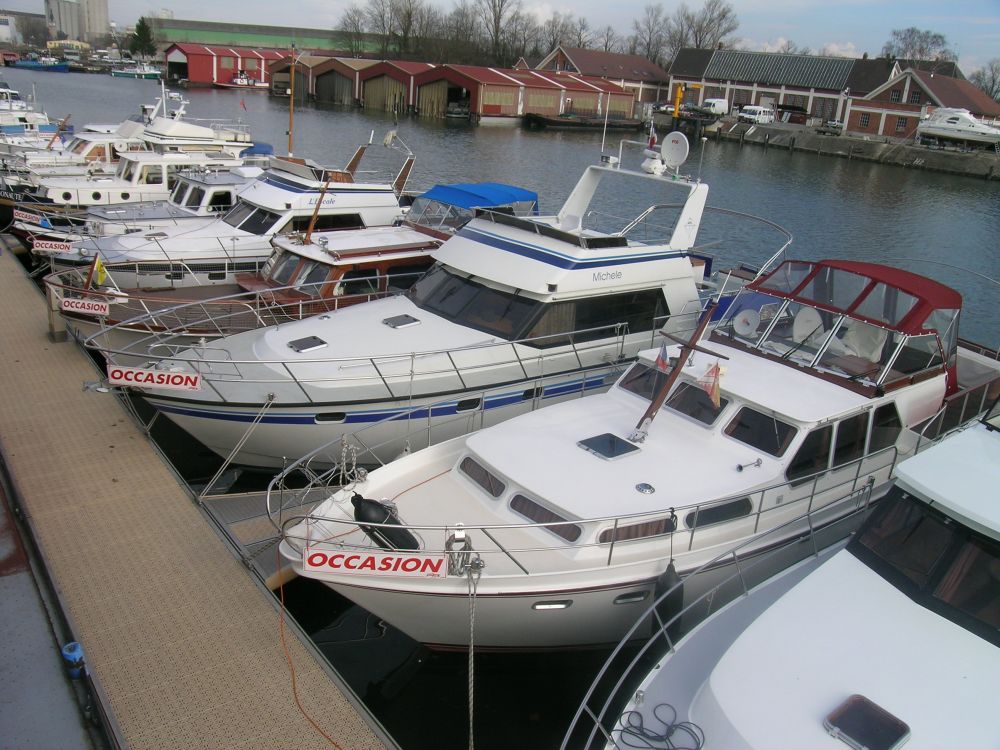 YOU ARE SELLING YOUR BOAT? WE HAVE A BUYER!
For several years Europe Boat Trading has specialised in commission-based sales as well as brokerage for leisure boats and house boats of all sizes, and holds a file of potential buyers ready to take the plunge.
You can turn your boat into financial capital with Europe Boat Trading!
How does it work ?
You leave your boat in our sale port or dry dock and we will take care of everything.
- From reception to conveyance
- Taking photos
- Valuation
- Presentation
- Regular cleaning and washing
- Publication on 4 Internet portals
- Visits by potential buyers while respecting your boat
- Commercial negotiations
- The sale itself, with a signature on the buyer's order form
- Taking the boat out of the water and testing to leverage all of the reserves that the boat has
- Receipt of the funds prior to departure thus guaranteeing you will be paid
- Administrative formalities for the change of ownership
- After-sale including servicing the motor(s), the hull, the propeller, the rudder, heating, overwintering, etc...
How much doe it cost ?
In order to successfully complete its commercial transactions, Europe Boat Trading receives commission based on the price actually achieved for the boat. This fee is payable by the seller and is calculated as a sliding-scale percentage depending on the value of the boat based on the acquisition price paid by the buyer.